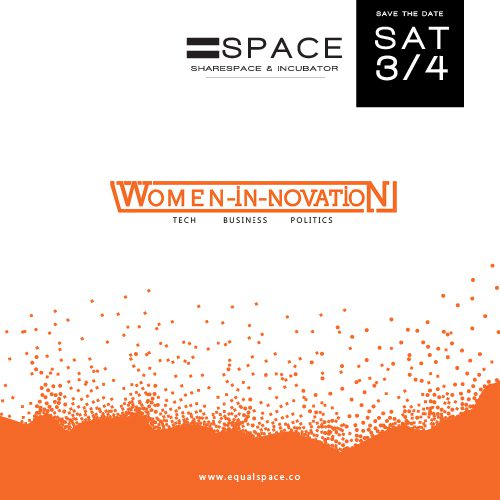 Women-In-Novation showcases the power of the female mind and helps people gain insight on the opportunity to invest in a leading group.
Women are taking over the world by storm and it's time for the world to see it.
Here are the stats:
More than 9.4 million firms are owned by women, employing nearly 7.9 million people, and generating $1.5 trillion in sales as of 2015.
2.9 million firms are majority-owned by women of color in the U.S.
4.2% of all women-owned firms have revenues of 1 million or more.
Women are making a change and have an astounding impact on the world. We want to create a dialogue that focuses on the impact of women in different career fields and correctly inform people on the power of women.
This is an event for all sexes to enjoy, so no matter what gender you identify with, you are surely welcome to learn and become empowered!
Join us on March 4th and gain knowledge on the world we live in.
[kleo_button title="Click here to order tickets." href="http://bit.ly/2kxBGJ5″ style="highlight" size="lg" ]
We have great a great list of innovative and powerful speakers:
Agenda
12:00 pm to 12:25 pm
Registration & Networking (Drinks & appetizers)
12:26 pm to 12:39 pm
Opening Remarks:
Citi Medina
Rep: NJIT
Gateway Project Spaces: Rebecca
12:40 pm to 12:55 pm
The Adventures of Marie Curie: A look into the ecosystem of female scientists
  (Sylvia Wandahwa)
Question and Answer session
12:56 pm to 1:19 pm
The Coded Letter: A panel discussion of women in the realms of tech, startups, and innovation
(Rebecca Jampol, Arelene Quinones-Perez, Emily Manz, Stephanie Macias & Jazlyn Carvajal): Kelly Outing
Question and Answer Session
1:20 pm to 1:45 pm
The Woman, The Power Grab, & The Law: A discussion of the U.S. A.'s transition into a sex-based balanced government
 (Tai Cooper)
Question and Answer Session
1:46 pm to 2:36 pm           
Lunch Break
2:37 pm to 3:17 pm
Senator Sandra Cunningham
Special Guest
Topic: Women Empowerment and Intellect: The Power of Influence
Question and Answer Session
3:18 pm to 3:38 pm
Lord of The Suits: The navigation of being a successful business woman in corporate & female CEO's on the rise
(Aisha Glover)
Question and Answer session
3:40 pm to 4:21pm
Nathalie Molina Niño
Keynote Speaker
Topic: Women change-makers
Question and Answer Session
4:23 pm to 4:40 pm 
Zoë Buckman
Art Exhibit: Imprison her soft hands
4:41 pm to 4:46 pm
Closing Remarks:
Citi Medina
Rep: NJIT
4:47 pm to 5:45 pm
Networking