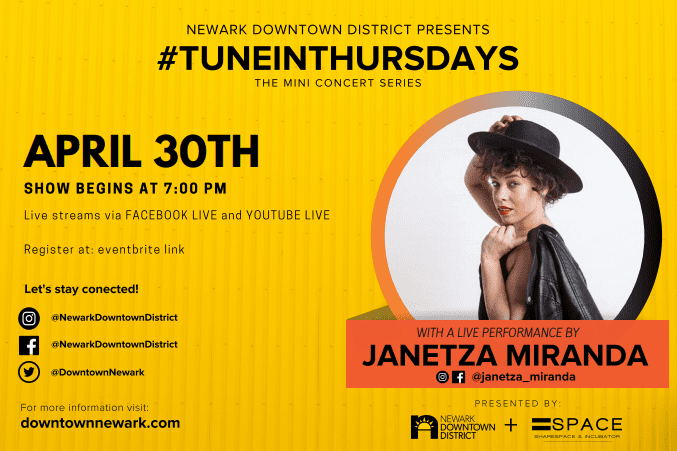 =SPACE & Newark Downtown District have collaborated to provide a phenomenal experience for our community members. #tuneinthursdays was created to not only spotlight our amazingly talented local artists but to also bring a moment of cheer, glee, and great tunes to everyone who participates.
ABOUT THE PERFORMER
Hailing from Newark, NJ Janétza Miranda's work is inspired by her Puerto Rican roots, her voice projecting a vibrant range of colours inspired by the sounds of Jazz, Blues, Boleros, Plena y Bomba, & Flamenco.
Janétza fuses the music that inspires her; her favourite songs of today and the past. You can find her performing on her classical Spanish guitar, mixing covers and originals.
She has appeared on NBC's "The Voice", performed in the Americando Expo in Milan, Italy & continues to tour around the world.