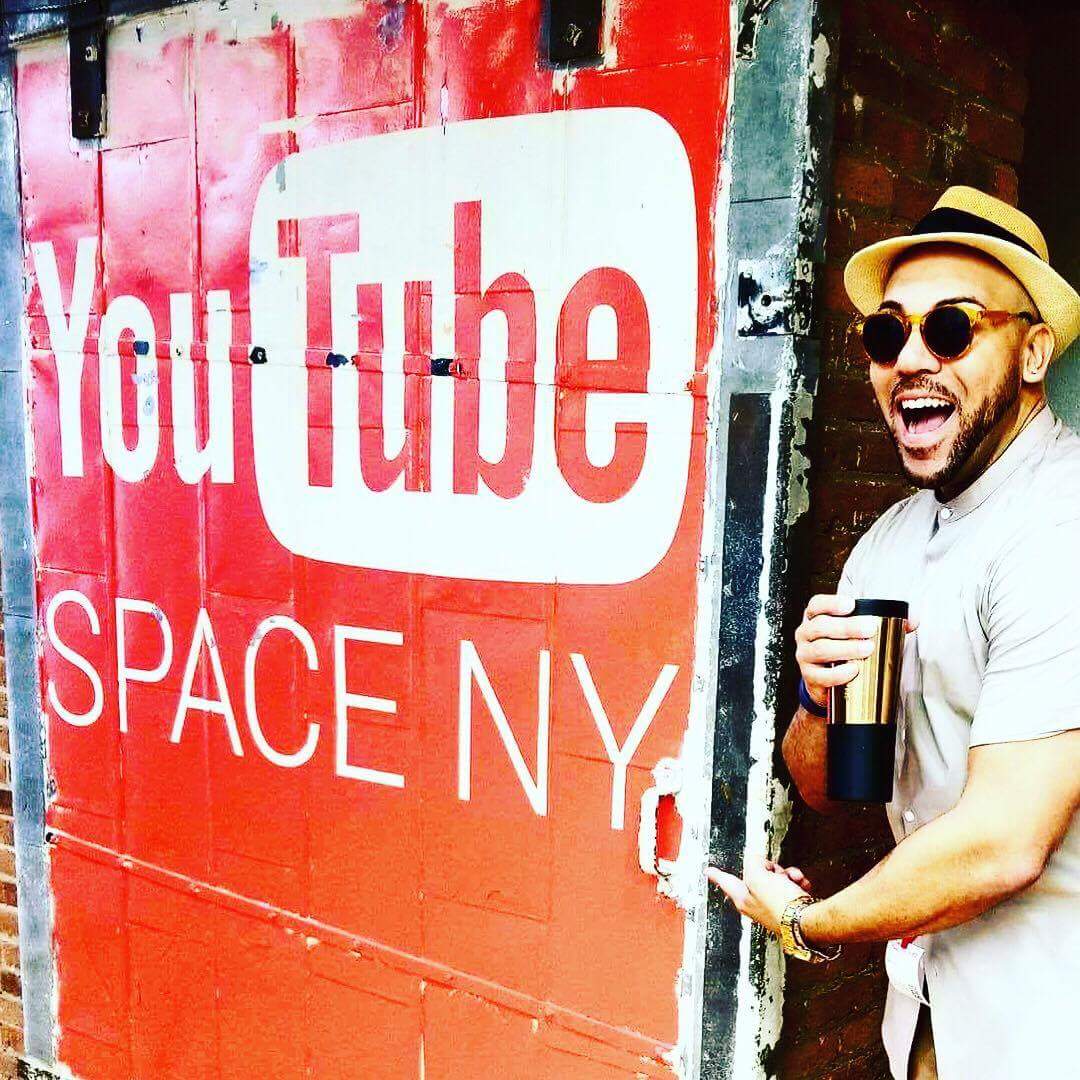 I am an intern. With that said, my position is often associated with mundane tasks. If a superior asks for coffee then I should already be making my way towards the nearest StarBucks to order a vanilla latte. On the contrary, while my superiors do enjoy their daily caffeine, they do purchase it on their own their accord while trusting me, a social media marketing intern (to give you an exact title), to fulfill my duties. Whether such tasks may be writing a blog post or doing research on venture capitalists, I am responsible for crafting material that the company–EqualSpace–actually uses for the betterment of their company. There, I realized that my summer work was not going to be condensed to fulfilling errands, but rather immersing myself in an authentic work experience. My boss, Citi Medina, only confirmed my hopes for a genuine internship when he called out to me and asked, "Hey Nana, wanna join me next Wednesday when I go over to speak at YouTube?" Of course I said yes.
Medina and I met up that Wednesday morning at 9 am and set our sights on New York for YouTube studios. Medina, decked out in his swagger induced outfit, sat with me as we traveled. Our conversation began with the basics. He asked me about my school, my interests in academia and where I saw my major taking me. The small talk, however, only lasted for so long as the two of us began reviewing his upcoming presentation while progressively learning more and more about one another. If there were any previous position barriers between superior and intern present before then Medina and I had surely stripped them.
Upon finally reaching YouTube Studios and being kindly greeted, Medina and I met with his audience for the hour–the women of the BSTEM project. After being acquainted with them, he began his presentation and I was there to capture the moment. While Medina did face a number of technical difficulties, his readiness, wittiness and humor combated even the slightest technological mishap. He retained everyone's attention and the videos and pictures I snapped are reminiscent of that. As the presentation came to a close, Medina and I congratulated one another on our work for the day and we were even gifted with a remarkable tour around the YouTube venue. But my gift was not necessarily the YouTube experience but much rather that I was asked to partake in it. Medina confirmed for me that I was not just an intern, but an EqualSpace intern and that made all the difference.