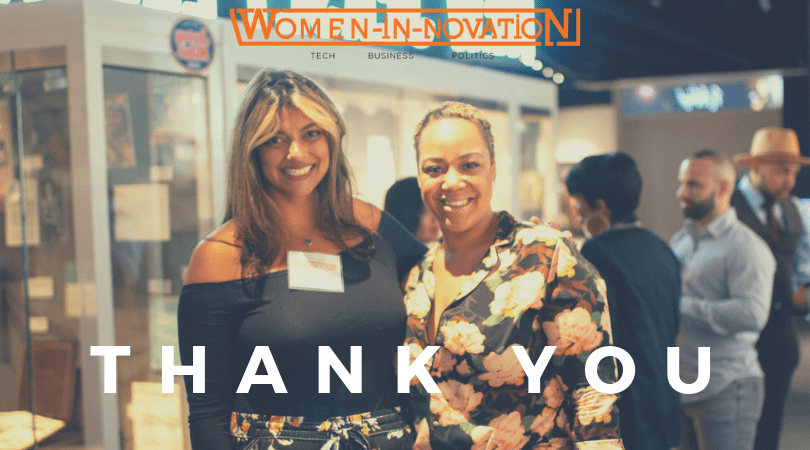 Women-In-Novtion was a major success. We had over 100 attendees with varying ages, genders, and professions. We are proud of all of the hard work that the EQUASPACE team put into this production!
There were so many powerful and awe-inspiring moments that created a wonderful and supportive energy. All of the speakers' positive advice and vocalized dedication to equity and inclusion were welcomed messages to all attendees. 
The moderator of the panel of phenoms, Natasha Rogers, asked thought-provoking questions, promoting the panelists to talk about raising the bar and dedication to endless excellence. The younger students in the audience, especially took their words and advice to heart. 
Breakout speakers Lindsey Holmes & Cy Lauz focused on the hard-hitting realities of this imperfect world, with not just constructive viewpoints, but also solutions for audience members to take heed and use in their daily lives. They spoke of humanism, diversity in thought & culture, and how both play an important part in the evolution of our global society.
Keynote Speaker, Aisha Glover, spoke on the importance of recognizing positive mental health and reliability. She received such high praise for her motivating and relatable rhetoric.
This event was not only a success because of the phenomenal attendees and speakers, but also because of our sponsors. We want to give a special thanks to the Greater Newark Enterprises Corporation (GNEC), Newark Downtown District (NDD), and most gratefully, the Grammy Museum. This event would not have been as spectacular as it was without any of them and we are so proud to have them as all-star supporters of our business and entrepreneurial community.