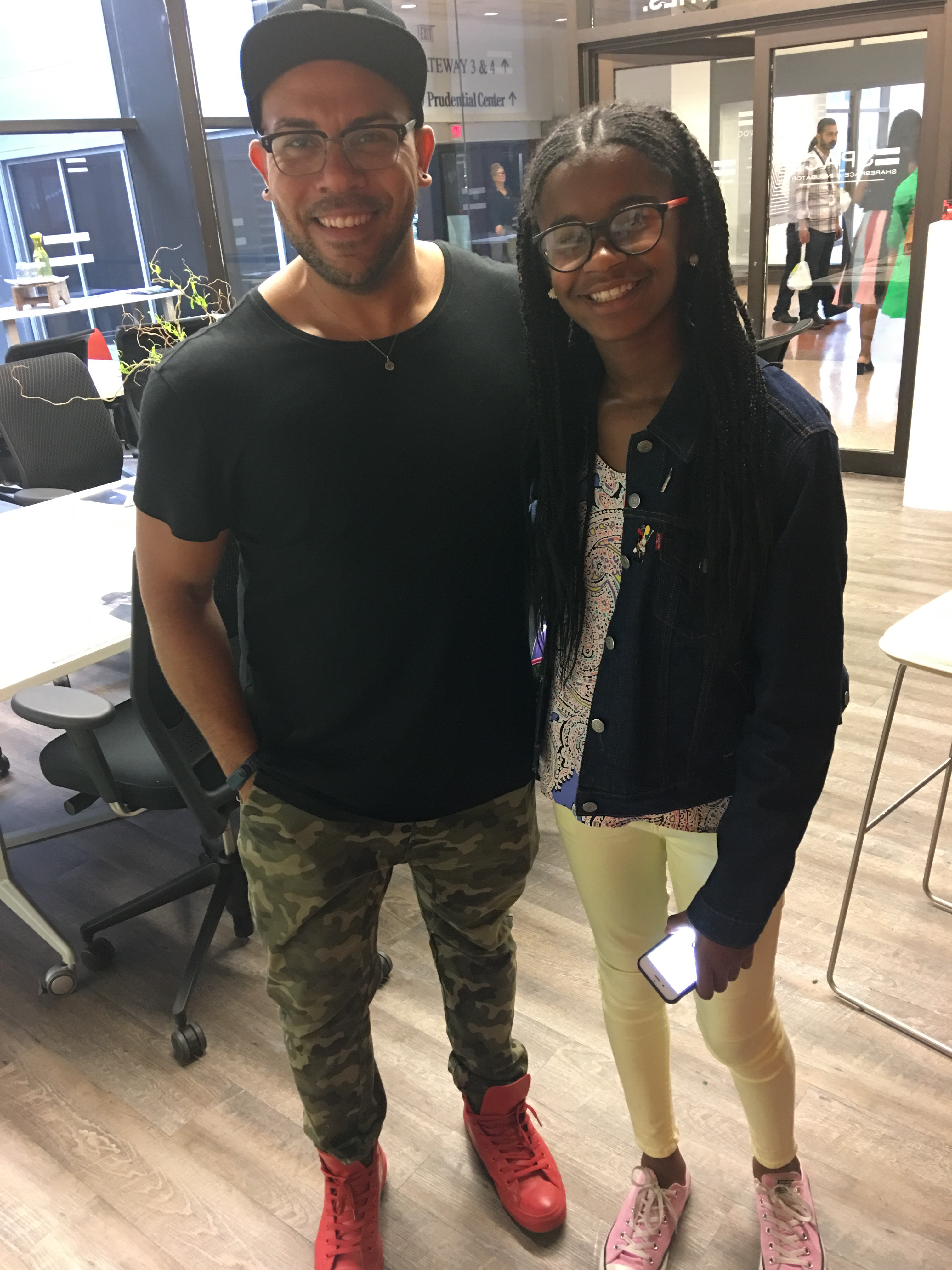 1,000 Books for Black Girls was started by Marley.
Like most 11 year olds, Marley enjoys reading books. While getting lost into different books, Marley noticed that the main characters would either be white boys or dogs. What she was noticing soon led to a bigger issue. Fewer than 10 percent of children's books released in 2015 had a black person as the main character. Last Fall Marley decided to make a change. She was on a mission. Marley's mission was to set a goal of collecting 1,000 books about black girls. In February #1000BlackGirlBooks was created.
She is a trailblazer and was a guest editor for Elle Magazine.
Without knowing, Marley was a huge inspiration to people everywhere. One day while she was being interviewed for Elle.com, she mentioned how she wanted to edit a magazine some day. Not long after that she was invited to create a zine for their website.
She is an amazing powerhouse and ambassador for Disney.
Marley Dias announced in February of 2017 that she will be penning a book with Scholastic scheduled to launch in January of 2018. Having collected over 9,000 books, Marley has more than quadrupled her #1000BlackGirlBooks' goals.
She is Newark's own.
We celebrate all things Newark and the trailblazers that come out of our city, one of the youngest, and a quick rising star is Marley Dias, the founder of 1000 Books for Black Girls and she was in =SPACE for the day with GrassROOTS Community Foundation taking in all things Art & Tech.
More On GrassROOTS Community Foundation (GCF)
GrassROOTS Community Foundation (GCF) is a public health and social action organization. We invest in our community members' collective well-being, so that they can use their health and energy to transform themselves, their families and communities. We support, develop and scale health and wellness programs for women and girls, particularly those who are impoverished. We also advocate for policies and practices that reduce disparities and foster equity.
It was a great honor to have Marley and the GrassROOTS Community Foundation in the room with us today. We are excited to see what Marley has in store for us in the near future and all the ways we can support such an amazing foundation!