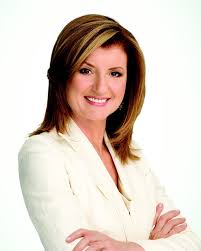 Failure is not the alternative to success. It's something to be avoided, but it's also only a temporary setback on a bigger, more significant course. Everybody encounters failure at one point or another. What truly matters is how you react to and learn from that failure.

Take the stories of these six entrepreneurs. Their stories end in massive success, but all of them are rooted in failure. They're perfect examples of why failure should never stop you from following your vision.

Our favorite of this article was about . recent Newark visitor Arianna Huffington

1. Arianna Huffington got rejected by 36 publishers.
Read more Via our friends at entrepreneurs.com
Article by Entrepreneur Contributor  
JAYSON DEMERS
CONTRIBUTOR
Founder and CEO, AudienceBloom