A webisode for small business owners, solopreneurs, and newly remote teams.
Working from home can inspire a whole new way of work-life existence, or it can be an unmanageable beast to those who thrive in the realm of fluorescent lights, small cubicles, and a set schedule. Whether you are a pro or a newbie, anytime is a great time to develop new skills and learn about sustainable and proactive ways to manage your clients, your business, and most importantly, yourself. =SPACE has partnered with Dayo Adiatu, the founder of GrindGroups; a community platform that excels in accountability and project management, to provide you with this MASTERCLASS for project management. Tune in and learn how to be your best productive self!
During the training, you'll learn:
How To Manage Projects With Small and Remote Teams
Which Budget-friendly Tools Will Make Your Life Easier
How To Manage Your Time and Keep Your Team/Yourself Productive
How To Keep Your Team Engaged And Productive
Business Boosting Projects Any Team Can Work While On Quarantine
ABOUT THE SPEAKER: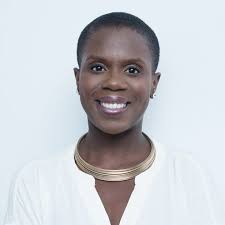 Dayo Adiatu is a Nigerian-American small business owner and writer who is passionate about creating diverse communities of female entrepreneurs. She uses her multifaceted experience in management, business development, and marketing to head a Digital Marketing Agency called LeadGen180. In addition to LeadGen180, Dayo leads an online accountability group for women entrepreneurs and creatives dubbed Grind Groups. She graduates with her MBA from Rutgers University, May 2019.