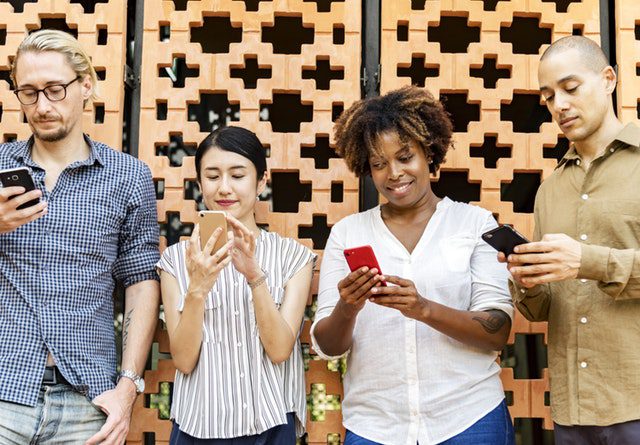 Sure, we know social media is the wave, but there's a responsibility that comes with it. Beyond bombarding your audience with information about your brand's products and services, there is a duty to engage with your audience and know them intimately. In the early years of business, customers weren't too concerned with mission and values, corporate and social accountability, or even the ingredients of products. If it tasted or worked good, it was good.
It's a different time and day.
Consumers want to know as much as they can before they decide on where to spend their money and place their word. Brand loyalty is an investment for the consumer, as opposed to a necessity.
Though social media is a lucrative way to expand your target audience, the key is to stay engaged. It's about building relationships. It's hard to do so if all you do is drop a post and disappear. And yes, scheduling is necessary to ensure  continuity; however, lack of follow-up can cause a disconnect between the brand and the consumer.
Don't forget to be social.
Have a social media manager crafting your content? Be sure they're responding to comments and replying to DMs. Too much lag time in between responses makes your audience feel unheard and when people feel unheard, they rebel. Ever notice some pages have an influx of  "unhappy" comment? Lack of internal response is the culprit.
Social media is social.
In the age of technology, we've learned to remain connected in every aspect except human. Preserve your human currency. Consumers want to know that your business is human. Customer service doesn't begin with an email inquiry, it starts with the first note of engagement. Your social media platforms may be their first experience and if it's a sour one, best believe their network will know. For many, despite a hefty social media arsenal, word of mouth still accounts for a vast majority of their sales. The last thing a business needs is an adverse review before a dollar is spent.
Do more than merely push content.
It's best to aggregate about fifteen minutes per post of "social time" to engage with your audience. The number of followers and reach of the post will determine if it's longer or shorter. Even if you're not responding to comments immediately, like the ones posted and be sure to go back send a note of thanks or, at best, an emoji. Acknowledgement goes a long way.
Are you social on social?
Share with us some of your tips and join the conversation on Facebook or Instagram.
#takeyourspace