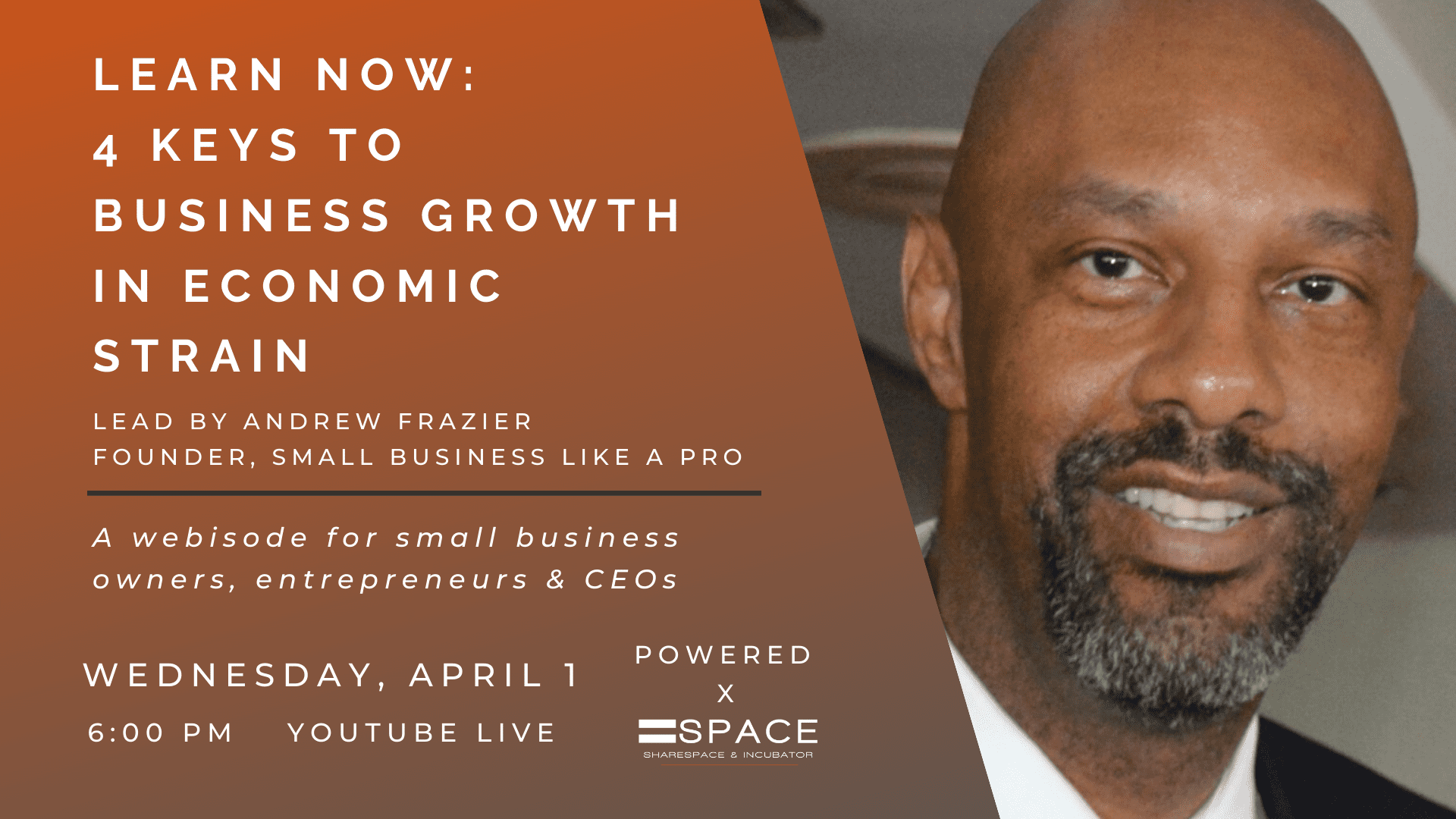 A webisode for small business owners, entrepreneurs & CEOs
Most small businesses experience low, no, or even negative revenue growth each year. Break that cycle by learning to run your business like a Pro. Discuss proven marketing strategies and best practices for growing small businesses. Then complete the SB (Small Business) Pro Growth Readiness Assessment to determine where you should start.
In this webisode you will learn to:
Develop an in-depth growth plan
Market your business in alignment with your growth plan
Build the capacity of your business to handle economic growth
Track your growth to ensure that it continues to progress upward
=SPACE is partnering with Small Business Like a Pro for a webisode on keys to biz growth in times of economic strain. We are also waving the fee for one small business who attends to join the SB Pro Growth challenge for a chance to win $5000 for your business. Hope to see some of you there!
About The Speaker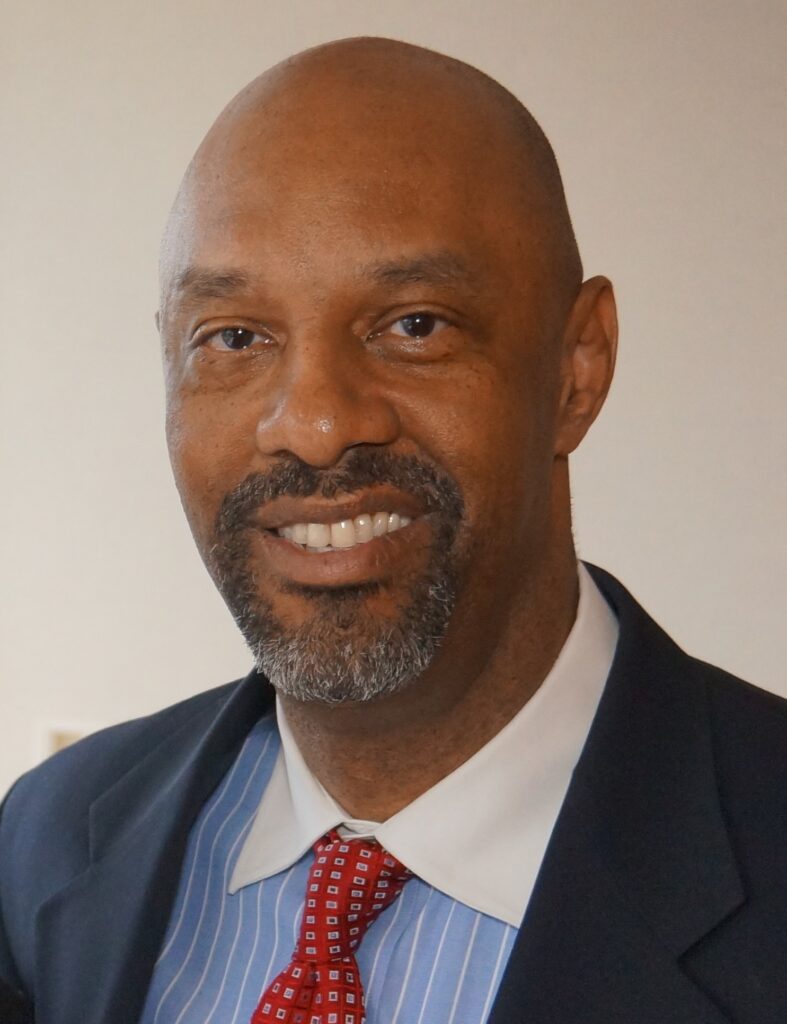 Andrew Frazier is President & COO of A & J Management and a seasoned business professional with a proven track record of more than 20 years delivering superior results. He works with organizations and individuals to enhance strategic plans and achieve goals. He is also an Adjunct Professor of Finance at Berkeley College.