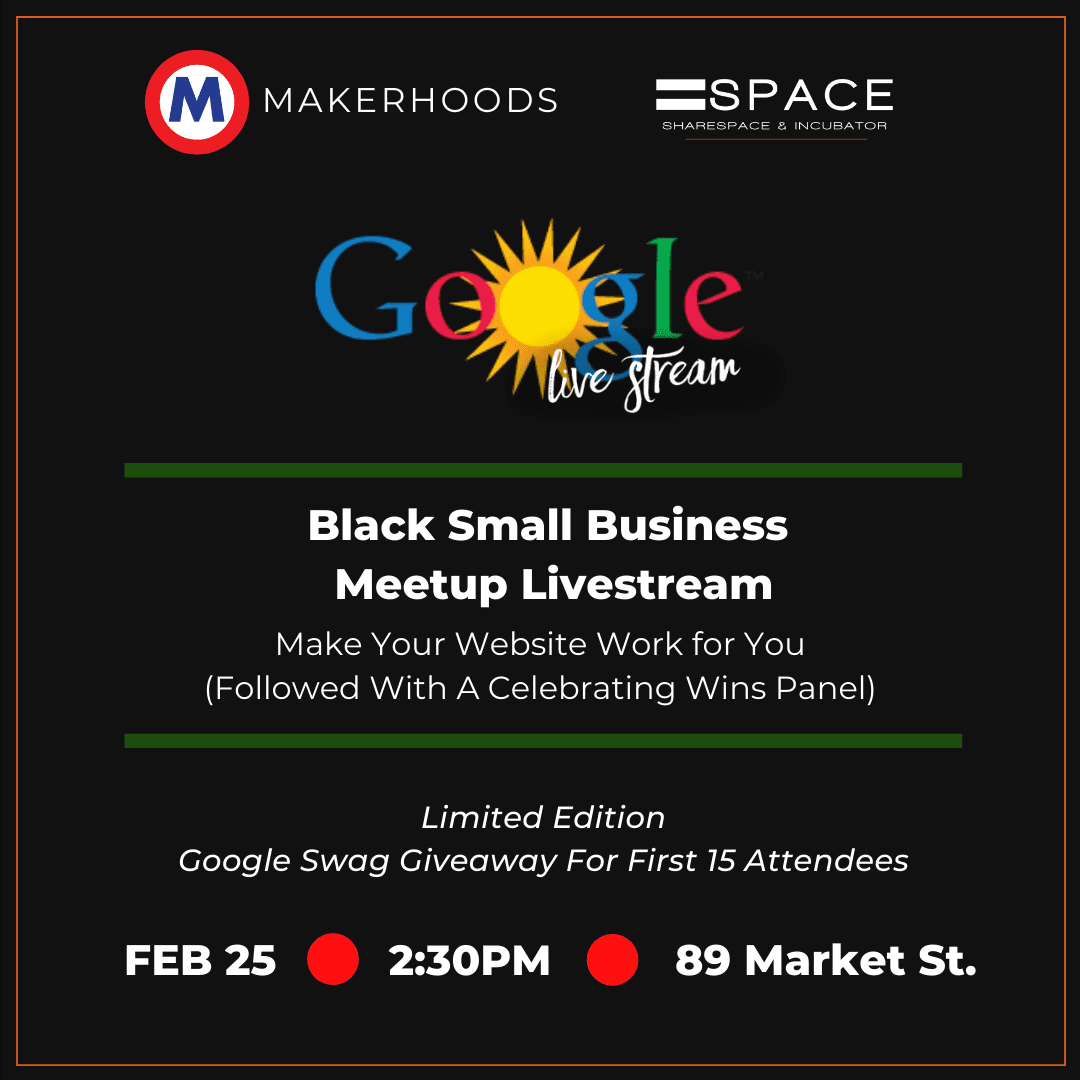 Makerhoods & =SPACE has collaborated once again in recognition of Black History Month!
On Tuesday, February 25th, Grow with Google will celebrate Black History Month by hosting a Black Small Business Meetup in Washington, D.C. and we want you to be a part of it – virtually, that is!
If you work with Black-owned businesses in your community – or with organizations that do – we hope you'll join us in gathering them together for a viewing party. This special workshop will showcase how to create a search-friendly website that drives user action and supports business goals. The workshop will also be followed by an inspirational panel featuring successful small business and entrepreneurs who have used digital tools to grow.
EVENT AGENDA
2:30 PM: Check-in/Light networking
2:45 PM: Introductions
2:50 PM: Livestream Starts
4:00 PM: Networking
4:30 PM: End of Event